( read )
How to Hire your First Employee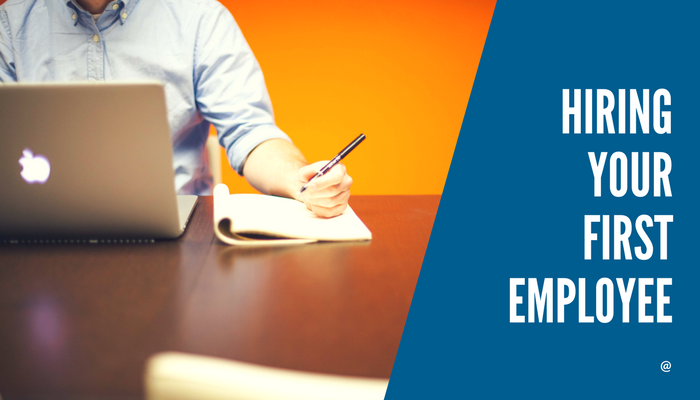 There's a certain romantic, heroic struggle in the solopreneur story. The constant battle to balance priorities, meet deadlines, and provide a quality of service or product that matches or exceeds the bigger players in your industry can be epically challenging. Oh, and sleep and eat and be a human, somehow! At some point, further growth will necessitate help. This can be hard, as many small business owners see working independently as precisely what lead them to start a business. Being the boss is different! While working with others can bring in its own set of issues, having employees comes with far more benefits than downsides! The time freed by offloading work to your first employee will almost instantly be filled. In an early growth phase, hiring employee one is usually critically necessary. With someone new helping, you not only get relief in the specific workload you've hired for but also different ideas and viewpoints that could grow your business in ways you literally never would've imagined!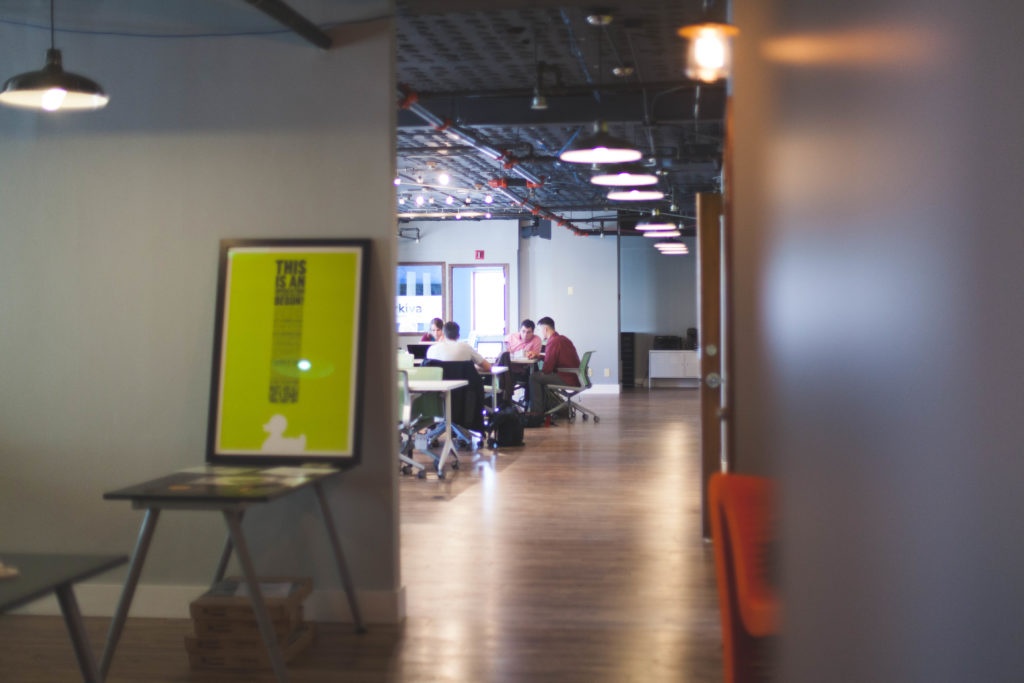 Hiring your first employee will be a huge step for your small business, and the Small Business Superheroes at Accountingprose are here to help you do it right! There are a number of important steps you can complete before even reading your first resume! We've listed them all below, so follow along and you'll be more than ready to get the help necessary to take your business to the next level.
Run the numbers: Can you afford to hire someone?
This will be the biggest question to answer before hiring someone. Employees can cost a lot of money. Not only do you need to pay their wages, but you will have to pay employer taxes, pay for a payroll processor (we love Gusto!), potentially even offer benefits to them. If you want to hire the best, you're going to have to be prepared to compensate accordingly! Employee turnover at an early stage can truly be a nightmare. Going through the expense (in both time and money) of finding, hiring, and training a new employee only to have them leave shortly thereafter stings twice. Make sure to pick the compensation for the role, skills, and experience you require. Tools like Glassdoor and Indeed Salaries make comparing regional wages by role a cinch. Most potential employees use these sites to gauge the value of the job offer, so it's good to be informed going into negotiations.
Get your accounts in order
Don't skip this step! It's best to get a jump on this early, as it can sometimes take weeks to process a new account. By accounts, we mean federal and state tax withholding accounts. With employees come wages, and with wages come taxes. You must collect taxes on employee wages and pay some taxes directly from your business. To do this, you need specific account numbers to pay federal taxes and state taxes (which, depending on the state, could include income, unemployment, or other taxes). These unique account numbers are used so the government can track wages by the organization. In order to collect federal tax, you'll need to register an Employee Identification Number (EIN).
For federal payroll taxes, once you've got your EIN number you can file and pay online at eftps.gov. The state taxes you collect will vary depending on your state. Some states don't have income taxes (federal taxes still apply), but they might have unemployment or other taxes. Work with your tax specialist to verify you meet your state's requirements.
Who are you looking for?
Before you can offer a position, you need to define it. It may already be obvious to you what you need; you could need a marketer to expand brand awareness, a sales guru to up your revenue, or an office manager to handle daily duties so you can focus on your core competencies. Figure out what you're comfortable letting someone else do, ideally something well defined in scope. The faster you can train someone to free up your time the sooner you'll feel the return on this investment.
It could be that you're adding an employee to handle an as yet ignored aspect of the business, rather than to take over something you're already doing. If this is the case, you're going to want to hire a motivated self-starter with experience in the role. Placing faith in someone to handle an entire department/segment of your business won't be possible if they don't show passion and competency such that they can hit the ground running with little instruction.
Figuring out whether the job will be full-time or part-time is important, and will hinge on the funds available and the salary requirements for the role. While you may not be able to afford to pay a rockstar employee full-time, it could be possible to secure someone in a part-time position with the promise to expand as the business can justify the expense. Such a setup can potentially yield a more invested employee who clearly understands the stakes of their impact on the company.
When posting the job, it's important to be very clear on what is expected and what is provided. Be clear on hours, job duties, experience/education requirements, and who you are as a company. And, of course, it's crucial to be clear about compensation. Give an honest wage range, benefits you offer now (and those you plan in the near future), and describe what the work environment will be like.
How are you going to pay them and track their taxes and benefits?
Some small business owners conceive of finding the right person as the last step in their hiring process. It is, in fact, merely the beginning! You will need to deduct and collect taxes, track their wages for their W2 at the end of the year, and potentially offer reimbursements or benefits. There are many details needed in order to conduct a compliant small business hiring.
We suggest using a software program like Gusto (you'll hear us say that a lot). We love using Gusto to run payroll for every one of our happy clients. Though there are other options out there (ADP, Paychex, Intuit) Gusto is the best online small business payroll service. In terms of price to performance, Gusto is the market leader by a country mile. It has everything a small business owner needs, and nothing you don't tied together by a uniquely easy-to-use interface. Gusto's laser focus on ease of use, reducing paperwork, and providing peace of mind shows in every element of the service.
The payroll service will house all of your employees' information including their social security and tax information, address, contact info, and pay rate history. This way, you don't have to keep paper files and your new employee can feel confident you've got their HR information under control.
You hired someone! Now what?... Time to "onboard"
You've posted your job, perused endless resumes, conducted interviews, and finally found the perfect person for the job! Huzzah!
Next comes the nebulous term 'onboarding.' Onboarding is a crucial part of the hiring process; beyond just making sure you've collected their tax details, you want to make sure the new employee fits in as soon as possible. Your first hire will likely have the worst onboarding experience of anyone you hire. Another way to say that is that this process should get better and better the more you hire. This is all the more reason to make sure your first hire is a self-starter with relevant experience and comfort in communicating their needs.
After all the work accounting for, defining, and filling the role, employee onboarding is the moment of truth. This could be an enthusiastic welcome to a clearly defined role, or it could be a frenetic, disorganized mess that instills anxiety in your new hire. Do as much as you can in advance; things like setting up their email account, ordering supplies/equipment, or adding them to the website/directory, are all best if completed ahead of their start date.
Now it's time to get to work! Be as clear as possible when defining duties for your new employee, and anticipate that this is an ongoing, two-way discussion. Confusion with the job could make it a bad experience for both of you, and it may be that you're asking too much [or too little] of your new hire at first. List specific things that your employee will be primarily responsible for, detail, to the degree you are able, how these duties will be performed, and then create space for receiving feedback and adjusting accordingly. Being open to employee's ideas and concerns is essential for having a successful work relationship. Making your new employee feel valued and inspired may seem like more than you can handle, but it makes a major impact on morale. And morale makes a major impact on productivity. Keep an open line of communication and remember to have a little fun sometimes! You will naturally discover your qualities as a leader, even if you don't yet feel comfortable in that role. You may make some mistakes along the way, but you will learn from them; before you know it, you'll be ready to put those lessons to work hiring employee number two and further growing your business!
Need help managing your payroll or onboarding?
Book a free consultation here and learn how we can help!