( read )
How to eliminate fraud in your business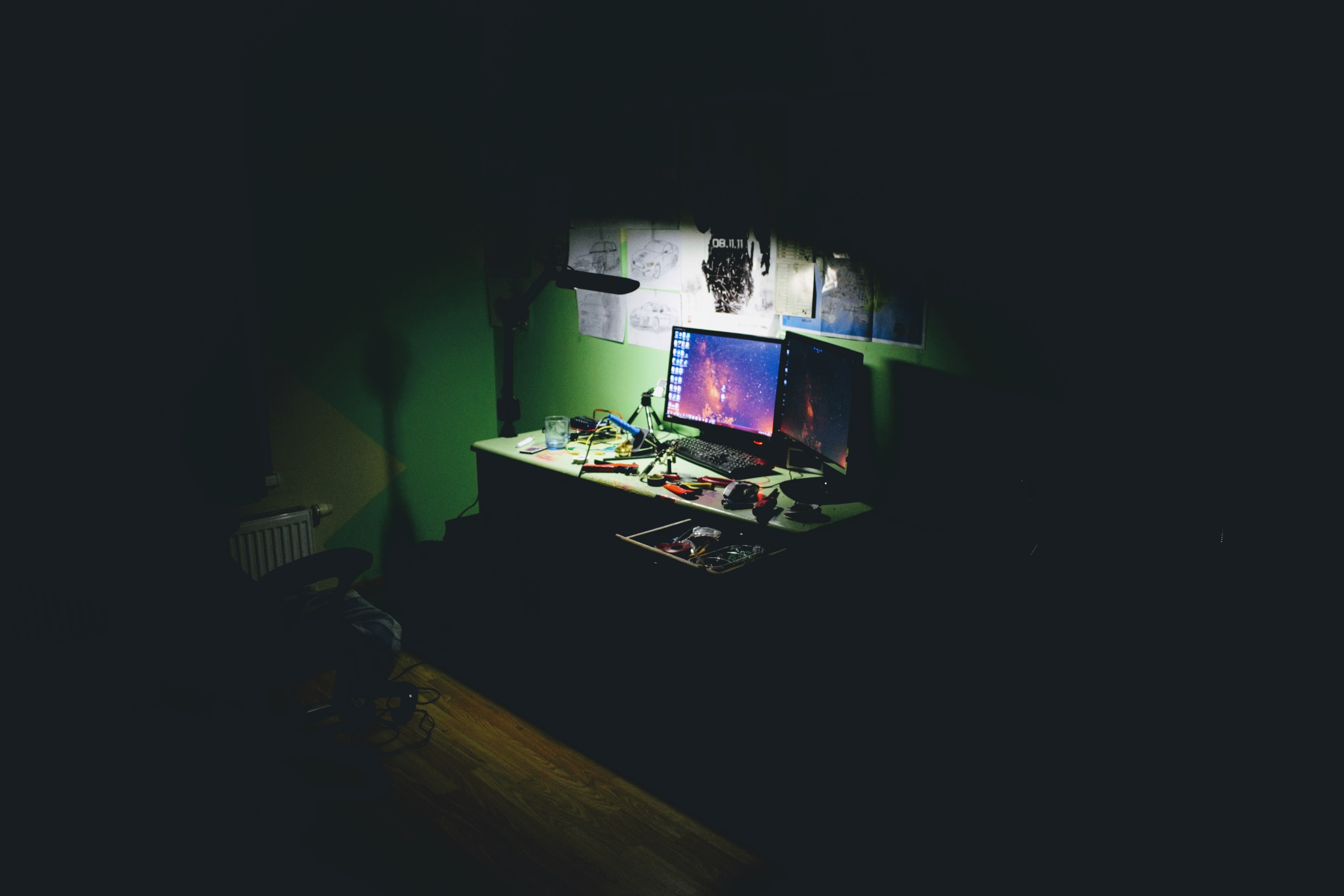 Research shows that small businesses, those with less than 100 employees, fall prey to fraud more than any other sized business. The average loss suffered is greater and the rate at which these losses occur is more frequent than in larger companies. The most common types of fraud are:


Asset misappropriation: This fraud in which the perpetrator steals or misuses an organization's resources.

Corruption : This is when fraudsters use their influence in business transactions in a way that violates their duty to their employers in order to obtain a benefit for themselves or someone else.Financial

Statement Fraud: This type of of fraud is due to the intentional misstatement or omission of material information from the organization's financial reports; these are the cases of "cooking the books" that often make front page headlines.
How can you limit your exposure to fraud as small business owner?
Evaluate the tone at the top.
Are you building your enterprise on deception or honesty and transparency? Employees will mirror the actions of the owners, so if you are lax in book or record keeping expect this to trickle down to employees. Take hold of company morality by creating a clear ethics policy and model good business practices. Make your employees see the importance of this policy and really follow through on it. As your business grows you will see that a culture of ethical behavior will follow. Examples of ethics policies can be found HERE.
Understand your finances
As the business owner it is your duty to take an interest in your company's finances. You may not have a background in finance and the majority of your time is best spent growing your company rather than dealing with the details. However, a few spot checks may be all you need to deter fraudulent activity.
Ask to review bills that match your accounting file. Be sure that you are actually paying who you think you are paying, and that an employee or bookkeeper hasn't fudged the contact information to put a little extra green in their pockets.
Look at bank reconciliations and the check register and make sure that everything lines up. Never assume that all is well- be proactive in limiting your fraud exposure.
Make a date with your bookkeeper and learn how the financial statements flow together and what red flags to look for. Look for swings in income and expenses and keep an eye out for line items that don't match your expectations.
Make sure that the financial statements you are reviewing are error free. You are relying on this data to make important decisions about your company including hiring additional employees, expanding a product line or investing in advertising.
Have a non biased third party, such as a bookkeeper and CPA, to review your financial statements and your accounting file with you frequently because it may just be the thing that saves your company from expensive fraudulent activity.
Create segregation of duties
Segregation of duties is one of the key concepts of internal controls but hard to do with a small business. Often times responsibilities overlap and we find that less than ideal situations arise. For example, it is recommended that the person counting cash does not record or make deposits. How do you do this when you are operating with only two people on board? Use your judgement and segregate duties to the best of your abilities as it is one of the most effective internal controls in combating employee fraud. Segregation of duties creates a system of checks and balances and you need this in your small business.
It is important to split responsibility for custody of assets, record keeping, authorization and reconciliation. Ideally, no individual should handle more than one of the above-noted functions in a process. When an organization separates these functions among its employees, it has implemented a strong internal control, which may deter and prevent employee fraud.
Limit access to your accounting file
If more that one person is accessing your accounting file and you want to limit their exposure to confidential information, you are in luck! Limiting access is flexible and easy in Xero. For instance, you may want to limit access for specific employees to specific tasks, including account reconciliation and reporting. Depending on a user's specific job responsibilities, you can decide which role they should have in Xero: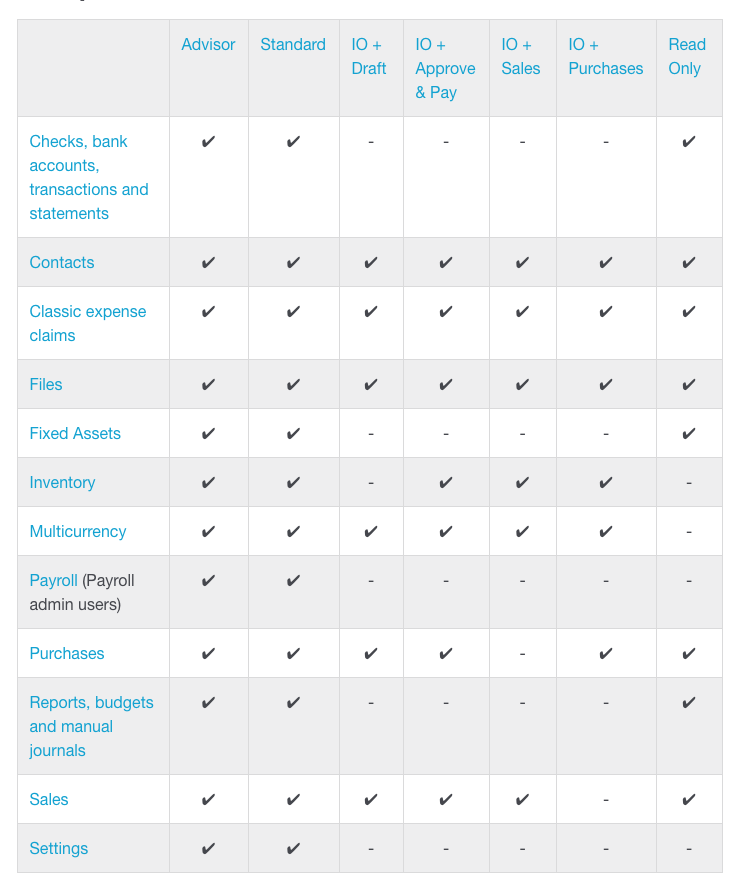 More info about user roles in Xero can be found here.
Your bookkeeper can show you how to adjust this when you set up or change your users in Xero. We make this process very easy for you. Remember, only the owner should have full access to the your accounting file. Even the accountant should not view sensitive customer information, like credit card numbers, as an added safety precaution.
One bonus with Xero is their "always on" audit trails. Once individual user profiles have been established in your accounting, the effectiveness of the History and Notes Activity Report as an internal control procedure is increased significantly. The History and Notes Activity provides a summary to the administrator of all your accounting transaction activity answering three essential questions:
Who added/edited/deleted the transaction?

When was the transaction added/edited/deleted?

What were the relevant details of the transaction, i.e., date, amount, accounts, names, etc.?
Red flags to watch out for are: deleted entries, voided transactions, changes to sales, deposits or reconciliations. This report can be quite info heavy so export it to excel and filter it for better readability. If you see a trend forming with one person, you may want to pay special attention and nip the problem in the bud quickly.
Back up your work
We use Xero to manage our client's small business accounting. With Xero we don't have to worry about backing up a data file, as this happens automatically. Rather than keeping a accounting data file, we keep copies of these documents in a shared Box.com file:
Check images
Deposits Images
Receipts
Bank/Credit Card Statements
Bank/Credit Card Reconciliations
Sales tax returns and their associated sales reports
Federal and state tax filings
Financial statements including a Profit and Loss and Balance Sheet
HR files
Time keeping reports
And much more
We want to know that, no matter what, we have backups of everything we used to produce financial statements for our clients. If for some reason Xero is wiped off the face of the planet and an IRS auditor comes knocking, we have everything we need protect our client's interests.
Is Box.com Secure?
Yes. We chose to Box because it has banking level security and allows us to protect the confidential documents and data that we have been entrusted with.
While this list isn't all inclusive, it can jump start fraud protection within your company. Make sure you keep a keen eye on the finances and create internal controls before it is too late. Finally, rely on your bookkeeper and CPA to help you along and never stop asking questions. Remember, this is your business and you are in charge!
Next Steps
Now that you understand the basics of preventing fraud in your business, you should evaluate the ways that you could be open to fraud. Don't let this task feel unsurmountable, take baby steps to insure that your biggest asset is protected by making small changes over time.